Running a restaurant is a large endeavor with an endless to-do list. Most operators are undoubtedly opposed to adding another task, but there is one that is critical: a website.It is currently highly unusual for a company to not have some form of internet presence.

Most people now utilize the internet to obtain information, and having your business available to meet these information searches is critical to driving more footfall through your door.
 
A website allows you to manage how your business is portrayed, giving your consumers an idea of the ambiance and offerings before they even step foot inside. So you should invest in restaurant website development services.

Importance of Website Design for Restaurants

While there are broad benefits to building a website for any business, there are a number of unique benefits that can benefit a restaurant.
Here are some reasons why you should have a website for your restaurant:

It is cost effective (Low advertising expenses)

Print advertisements and commercials are costly. A website allows you to present an infinite amount of print content for a fraction of the expense. 

Anyone with an internet connection may access information 24 hours a day, 7 days a week, and you can simply update out-of-date information on your website, but reprinting flyers is far more expensive.
 
It act as an e-brochure of your restaurant

Your website works as an electronic brochure otherwise you have to print brochures and it directly raises your cost. But through the website, your customer gets maximum information easily and it saves time and effort. 

By answering these simple questions, you may reduce the amount of time your managers and staff spend answering phone calls. 

You can showcase various offers and themes according to festivals.  
Customer testimonials are acceptable

You can post customer testimonials on your website, or if your restaurant has been published in a magazine, such as a restaurant critic's review in a newspaper, you can link to it from your website. This will increase the credibility of your establishment.
 
A website may also improve your chances of being reviewed by bloggers because it provides them with a resource for gathering information about your background to include in their post.
Increases awareness of your company

When individuals need information, the first place they look is the internet. It is critical that if someone is seeking your company, they can immediately locate the information they require, so they are less likely to grow dissatisfied and consider your competitor(s).
 
You can boost your search engine rankings

You may help your business appear for related search phrases by investing time in Search Engine Optimisation (SEO).
 
For example, if someone searches for 'late night café,' 'Italian restaurant,' or 'family friendly pub,' your website will acquire greater exposure and, ideally, more clients.
 
You can contact a restaurant website design company in India that builds an elegant website just to showcase your online presence.
You can create a strong brand image
.
A website will assist your company in developing a professional image.
A website, especially if you are just starting out, is an excellent way to help customers become acquainted with your business.

Customers may even seek you out and test you out if you use the right promotion. Customers will be more likely to visit if they see high-quality photographs.
 
Put a strong impression different from others

If all of your competitors have an internet presence, it seems reasonable that you should as well. Many competing eateries may already be promoting themselves through a website, snatching your business.

A well-designed, user-friendly website will help you highlight your strengths and may encourage clients to choose you over competitors. The absence of a website may also imply that you are unwilling to invest in your company.
Enables Online bookings

It's good for both customers and staff because it gives them security and comfort. It also saves time and effort in searching at the end of the movement.
A method of promoting other services

A website allows you to promote your other services. Do you provide catering or private events? More business can be generated by creating pages for them and utilizing SEO.
Gift card sales

You could also sell gift vouchers online if you have a website that allows online sales. This can help drive more business, especially around holidays and other events where people are shopping for gifts.
Restaurant Website Design Company in India

If your restaurant does not yet have a website, you are losing out on potential consumers. We at FODUU assist small businesses in developing user-friendly, dependable websites with all of the elements required to establish a strong online presence.

Why not give us a call for more information on getting your restaurant online? We at FODUU specialize in restaurant website design services for creating small and large food businesses and restaurants online and would gladly walk you through the various options and monthly price packages available.

Here are a few websites for restaurants that we have designed for our clients.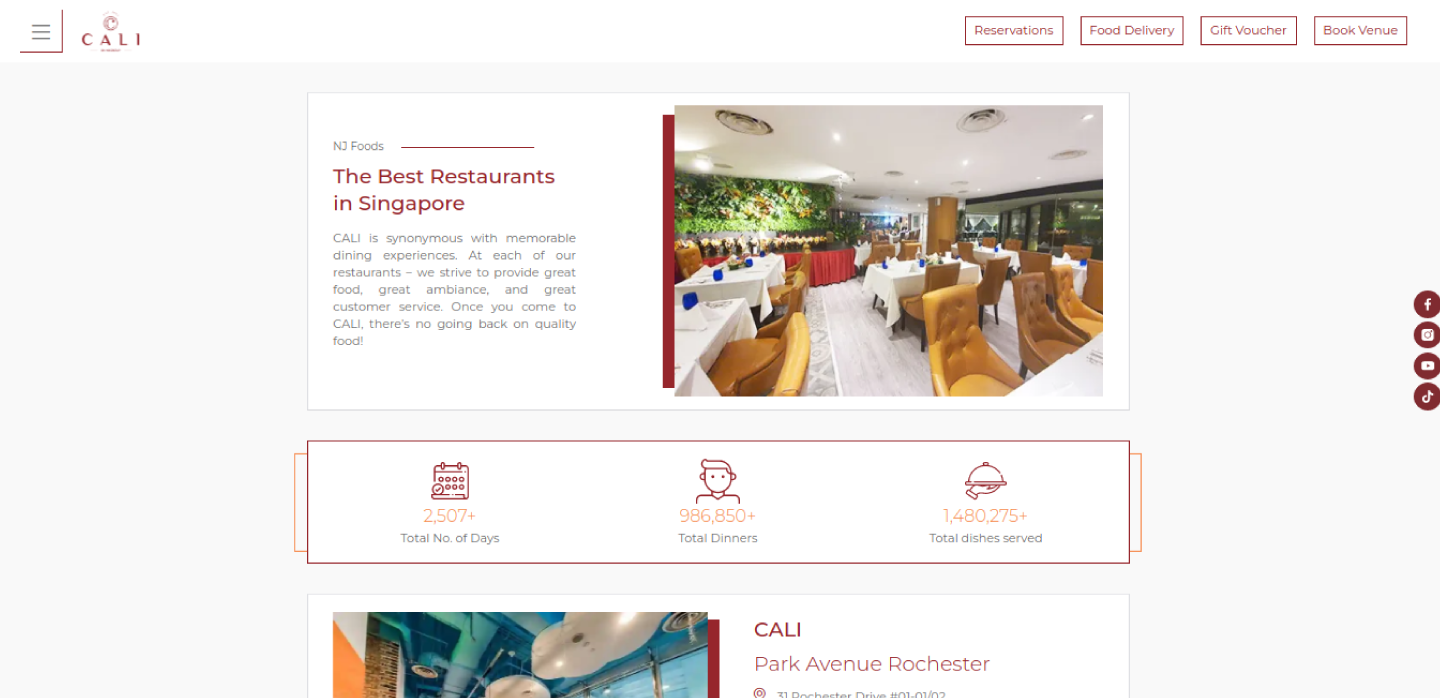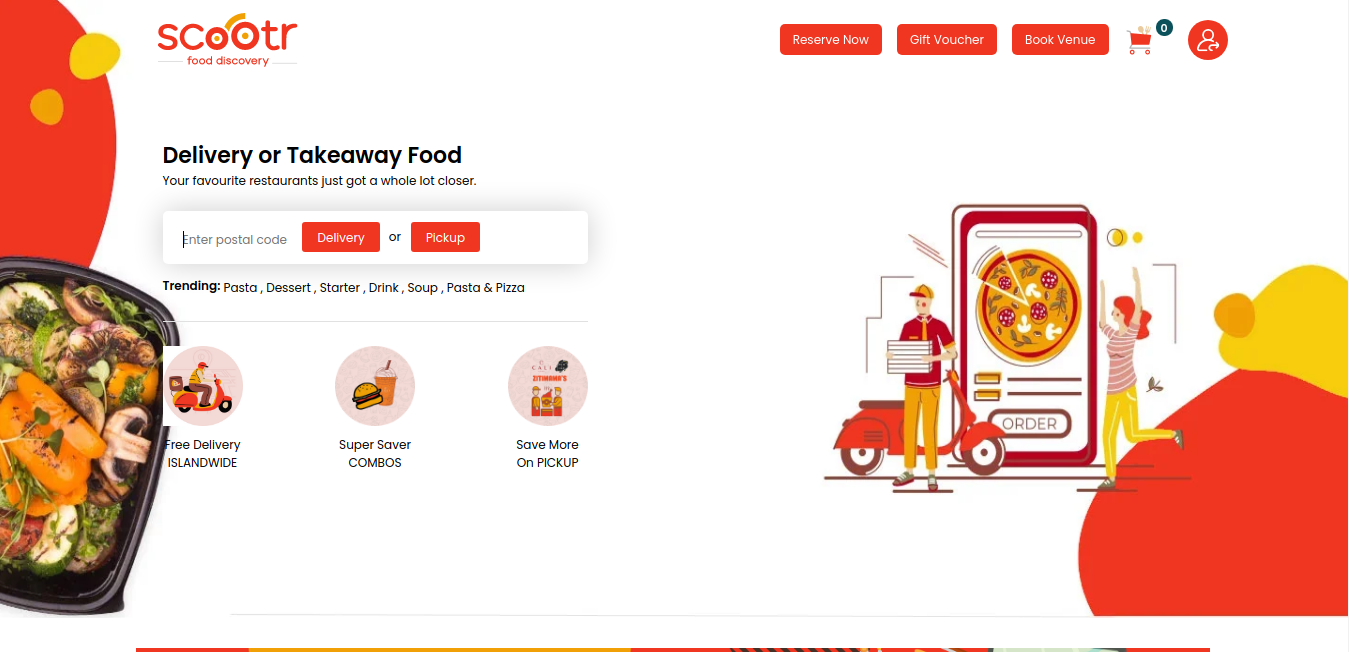 If you want a new website design for your restaurant at affordable prices in India, please contact us today or call us at +91 8817304988 to get a free estimate.