In this article I will discuss about the queries that often occupy the minds of the entrepreneurs. The questions whose answers they try to seek from here and there :
* Does Web Design Cost Includes Domain Name And Hosting ?
* What are The Different Types Of Websites And How Much Does It Cost To Build Website Of Each Type ?
* What a E-commerce Websites ?
* How Much Does It Cost To Build An E-commerce Business ?
* How To Start An E- commerce Business ?
WEBSITES- A necessity of every business be it big or small in the present time as the markets seem to have transformed from authentic traditional ones to on line digital markets. It took a considerable amount of time for the people to understand the importance of websites, but gradually they did realize that websites are indispensable if you want your business to gain recognition on line. Moreover the proliferation of the world wide web has also encouraged the building of numerous websites and creative website design company in India. In fact there are many profits of  cheap web design services for small businesses
Now that the importance of websites have been well realized by the universe let's get on the core point of discussion  
how much does it cost to build a website
. he reason for bringing the website into existence is to promote your business in order to increase the sales of your products and services. So websites are basically an initial investment that we do to get prodigious results in future. And so the investment should be reasonable and should not be heavy on the pockets so that we can cherish the outcomes. Isn't it. Well the answer to this somewhat relates to what are your goals or what is it that you expect out of your website and yes also your budget. Lets consider the 
average cost of website design and development for startups.
DOMAIN NAME AND HOSTING
In the initial stage of the formation of a website we decide about a domain name. Just as your name is a recognition and reflection of your identity, similarly you need to be very particular before deciding a name for your website as it will become your website address or identity. Basically it is this name that would determine the cost, that is the aged name cost a higher price whereas a brand new name charge less per annum. Talking about the hosting charges, they may again vary but you have to choose the server that gives you the best online services. It is advisable to chose a web development company that gives domain and hosting included in their website design cost. Here again you have to decide as to which type of hosting you want for your website. Hosting can be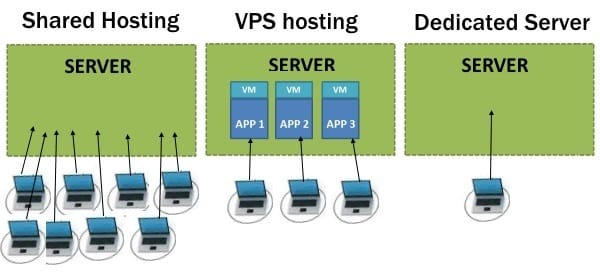 * Shared - where many websites are hosted on the same server, but is quite cost effective
* Virtual Private Server- Many websites are hosted on the same server, but each account gets more control. This is a bit more than the shared one
* Dedicated Server- You are in control of the server. Dedicated servers are best for sites that are highly trafficked, and need extra security. Dedicated servers are the most expensive way to host a website.
Out of the given options you can choose the one that best suites your requirement.
TYPES OF WEBSITES AND HOW MUCH DOES IT COST TO BUILD WEBSITE OF EACH TYPE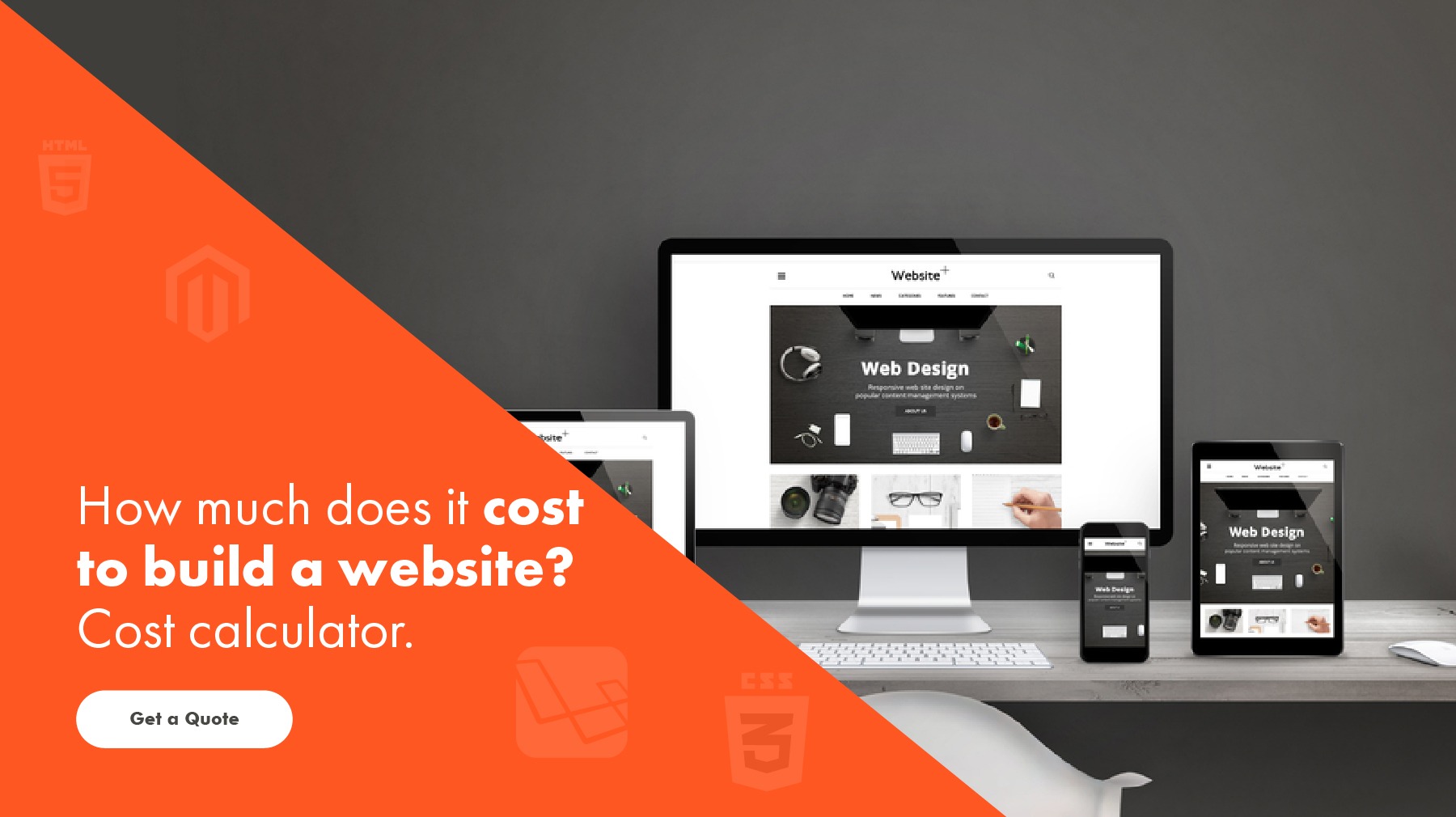 STATIC WEBSITE DESIGN COST - These are the most basic kind of websites. They are built through HTML or CSS languages that requires technical knowledge. The reason why these websites are known as static is that you cannot make any changes to it or there is no scope of updating it. Even if you wish to make any changes you have to go back to your designer to seek help for the same. These are the most inexpensive or say the most cost effective type of website as they can be built fast and easy. But these merely act as an advertisement of your work. But since we are discussing the topic in detail let me tell you that whether your static website is affordable or not will be determined on your choice that is whether you aim to have it in the most basic form, corporate, creative or extra creative the prices will vary. The categorization can be further done in the form of the number of pages you wish to have, the quality of the design, the features you want to integrate, want to have a responsive design or not and whether the domain name and hosting is included in the package or not. There are
website designer in India  who charge very minimal website design cost for their basic package that is just $99.
DYNAMIC WEBSITE DESIGN COST – These are the kind of websites which are built through PHP or ASP coding, but offer scope of changes or making updates, on your own. How much does a dynamic website design cost is again a matter of your choice. That is the basic package would provide with basic of SEO or the .in domain. The choice of a responsive design or other integrated options keep on increasing as per the demand or on the basis of business, professional, creative and extra creative packages. Again as compared to other
web development companies in India  there are website designers who offer cheap website designs that is just 149$ for a basic dynamic website
E-COMMERCE WEBSITE DESIGN COST – I don't think I need to explain anything about e-commerce or online store as it has gained a good recognition in the last decade. Hence all businesses find worldwide web as the ideal destination for their businesses. The price of e- commerce package
depends upon the CMS, as the charges vary if you wish to build the website on wordpress or wish to get it customized. The basic CMS e-commerce website starts from 299$. The prices vary for extended, professional or corporate packages. We will later discuss on how to start an e commerce business.
ENTERPRISE WEBSITE DESIGN COST – An enterprise website is created for an organization, business or group. The difference between other websites and this kind of website is that of CMS as it is meant to handle the wide ranging needs of the large organization. These kind of websites act as a platform for those websites who do not possess their own website, they can update their information on these websites and promote their goods and services. Basically this is one big business website that acts as a portal for similar businesses and acts as a link between vendor and customer. The minimal charges for a professional customized website is 1999$.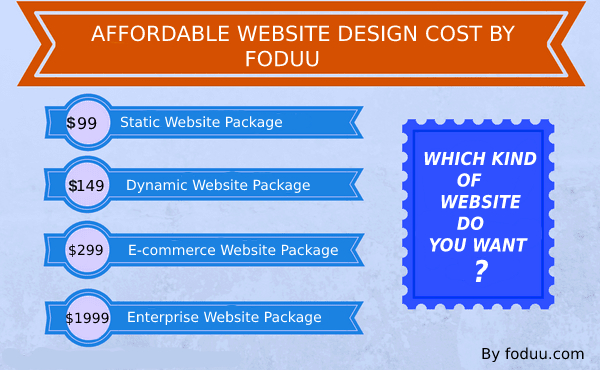 So this was all about the kinds of websites, your budget and goal would determine your choice. But it does not come to an end with the formation of websites, there is still a lot after the site becomes live. Its maintenance, updating and most importantly SEO or search engine optimization. SEO has become imperative when it comes to websites as the very making of the site will go in vain if it is not visible or visible enough with a better rank on google. SEO again varies as in website design cost, that is – basic, business or professional as the promotion of your website varies with the targeted area of your website and again your budget and goal. The basic charges for SEO start with 599$.
E-commerce business as stated above has become the need of the hour if you want your business to withstand the competition, survive in the market and establish as a brand. Worldwide web as it is has become the most ideal platform to sell your products and services. So this gives rise to a new question
WEBSITE DESIGN COST ALSO INCLUDES CONTENT MANAGEMENT SYSTEM
A website needs a platform or CMS to be built. These can be free or paid. Wordpress is the most preferable, easy to use free CMS to build websites. Although there are many in line like Wix, Weebly, Go Daddy etc. Your web design cost depends upon your budget and goal. All platforms have their own features and possess some pros and cons. Here are some of them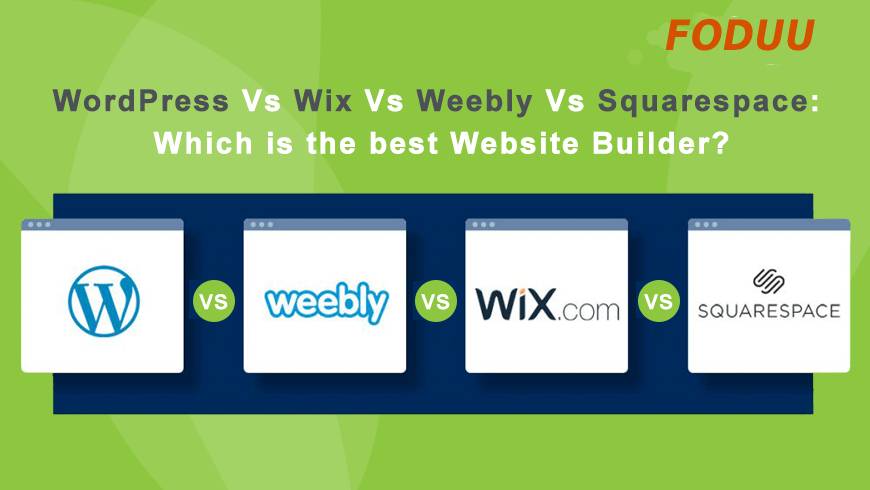 WIX
Pros- Wix templates are exceptional and offer pre-built layouts
* This platform is extremely flexible, whereas other website builder limit the extent to which elements can be moved around
* Wix allows you to animate text and other elements
* You can easily integrate different website apps like newsletter tool, live chat software, online booking widgets etc to your website
* Wix has its own artificial design intelligence like automatically connecting to your social media, generating a contact form or pick a suitable design but it is limited to some websites only. Moreover changes can be made according to your preference
* Wix automatically creates backup points of your website that can be restored at any time, so there is no fear of losing any information
Cons-Wix is expensive
Once chosen templates cant be changed easily
WEEBLY
Pros – Best website builder for small businesses.
* It offers customizable templates that are mobile responsive and can even be changed
* It also provides SEO guidance, in order to improve your site ranking.
Cons- Drag and drop customization is limited
* It doesn't provide any restore option if your site goes down.
* Weebly does not provide any automatic design, you have to work manually
SHOPIFY
Pros – Cheap application to set up online store
* No transaction fees to use the in built shopify payment processing system
* Easy to use interface
* Provides a good range of free, responsive and attractive templates
* Has been a platform to build lacs of e commerce website, highly credible
* Flexible functionality
* VAT MOSS rates are automatically calculated
* Comes with a built in blog
* Provides both android and ios apps
Cons- payment system is restricted to certain countries
* The cheapest plan does not offer all the features
WORDPRESS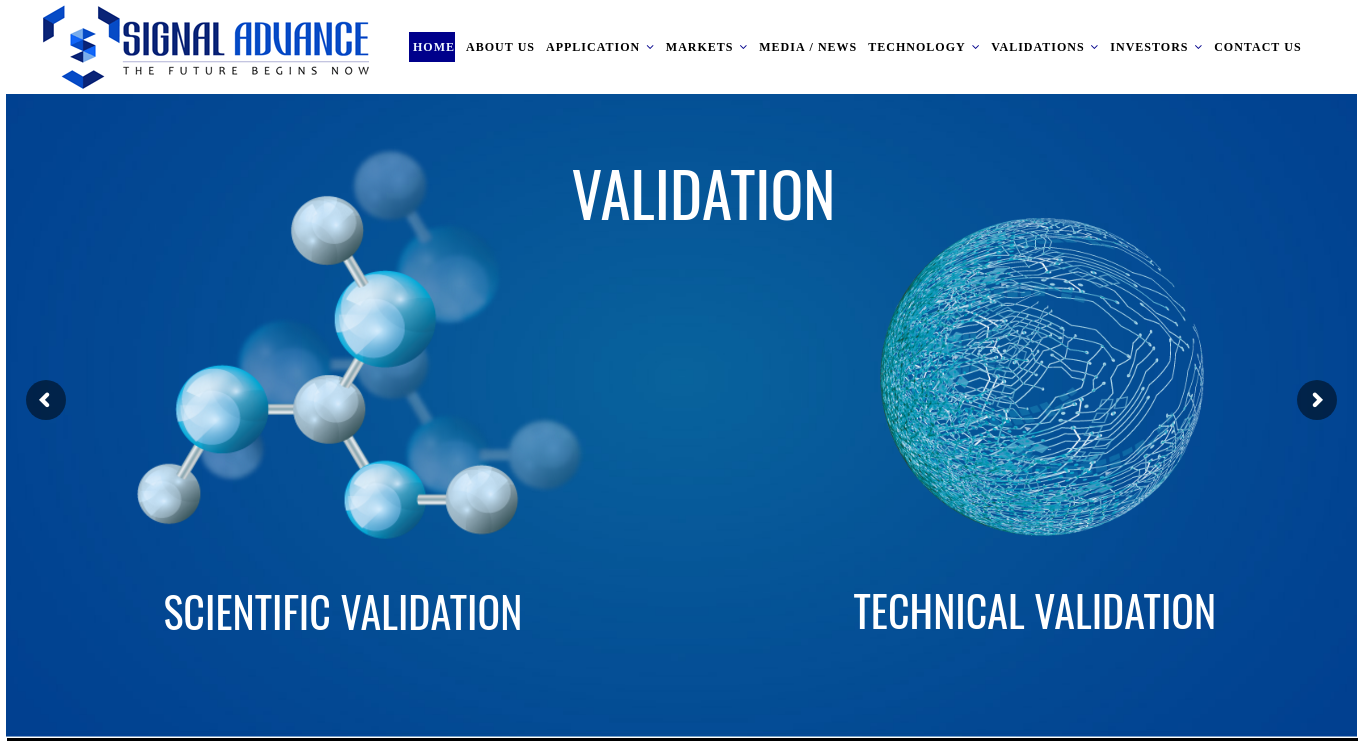 Pros- user friendly and easy to navigate
* Easy to use free as well as paid plugins
* SEO friendly platform
* Woocommerce plugin makes it ideal platform for e- commerce
* Also provides plugin to build forum site
* Best blogging platform
* Provides free themes and some at reasonable prices
* Keeps sending notification about recent updates
* Responsive and fast loading speed
Cons- hard to use customized layouts
* Updates are quite often
* Easy to hack
LARAVEL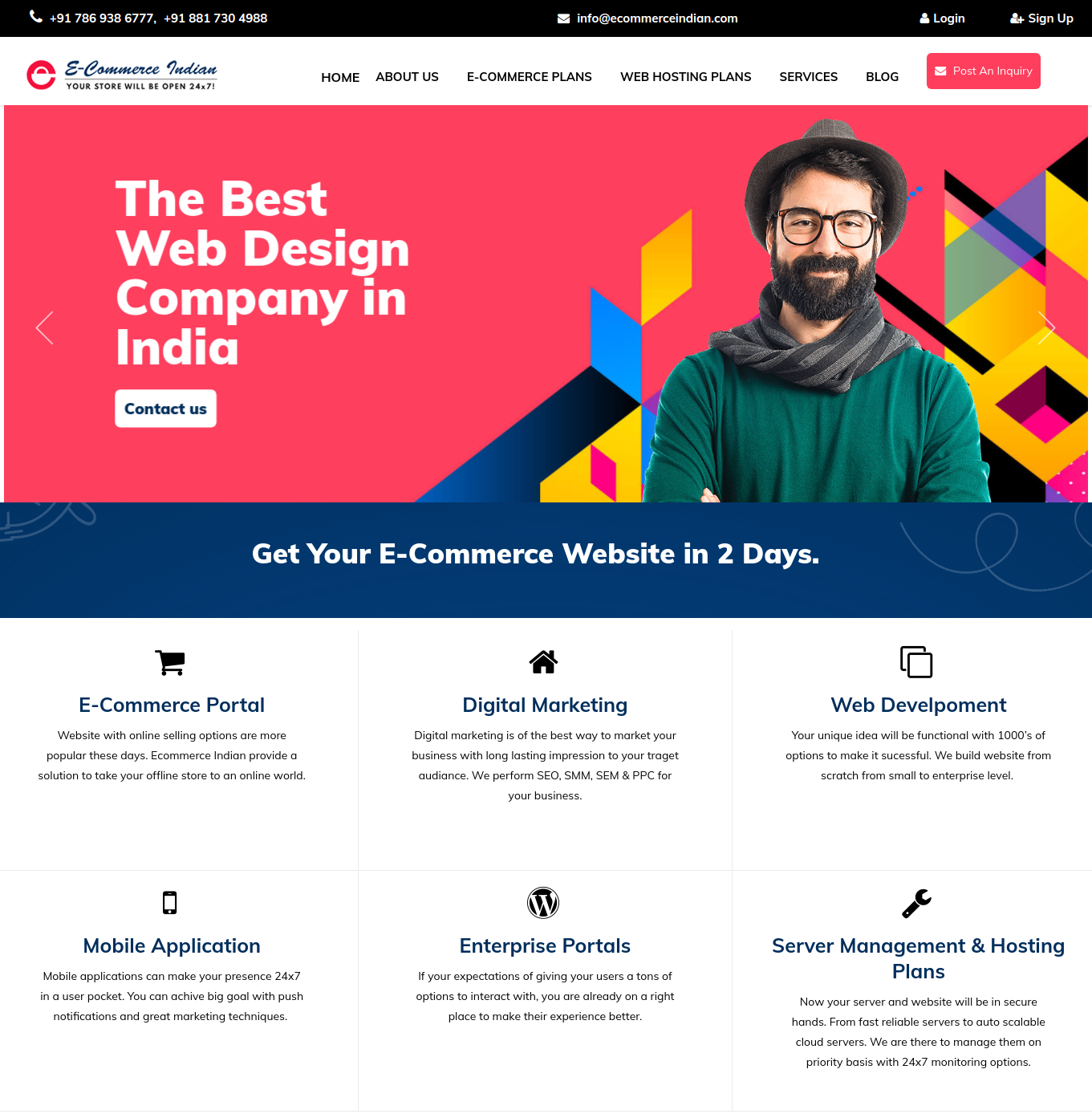 Other than the ones mentioned above there is one more platform that is user friendly, affordable and flexible as its dashboard can be easily attached with your chosen theme and has been designed in a way that can be inbuilt in any kind of website. Websites made with this CMS are loaded within a fraction of seconds and the coding of the website or say the website content can be easily managed. FODUU CMS has been built in Laravel.
Also the kind of website you wish to build. This also includes whether you wish to get your site maintained. This is also determined on the basis of the targeted area and audience as there is a difference between local website design or professional website design. Mainly there are four types of websites – static, dynamic, e-commerce and fourth comes the enterprise website that is a customized portal.
HOW TO START AN E-COMMERCE BUSINESS

They say hit the iron when it is hot. It is hot, go ahead. This is the time when e-commerce or online business are witnessing outstanding response. The online stores have literally outwitted the traditional authentic stores to the level of shutting down. Though the competition is enormous yet due to its extensive reach, cheap setup, tempting display and many other innumerable features e-commerce setup has not just become every entrepreneur's choice but also need of the hour. But the irony is that to set up an online venture is not a cakewalk and you would require acreative e-commerce development company.
To set up an e- commerce business involves crucial steps
* Decide a name, select the business structure and get it registered
* Logo designing
* Get your employer identification number
* Get a domain name and hosting
* Apply for business licenses and permits
* Make a list of products to sell and form a team of right vendors
* Marketing before hand and "coming soon" proclamation
* Integrate productive softwares like e-mail marketing, customer relationship management accounting etc
* Stock your inventory
* Choose a desirable CMS
* Get your website build
* Shipping arrangements
These are the initial steps in the formation of an e-commerce website. There is a lot in the formation of a website and even after it is executed.